About Compressors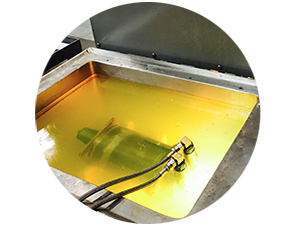 Quality comes first
Our engineering validation process simulates real world environment equivalent to 100,000 miles. Every compressor is 100% vacuum and leak tested and every manufactured lot is subjected to random selection for validation testing, performed under extreme conditions.  
Secure Packaging
When ready to ship, every compressor is shrink-wrapped for secure packaging to prevent damage during shipping and handling. NAPA® Temp is the only supplier to provide all necessary hardware, O-rings and sealing washers needed.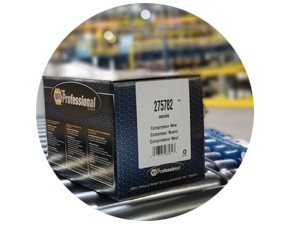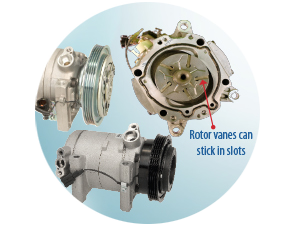 Design Enhancement
As a basic manufacturer, NAPA® Temp identifies flaws and deficiencies in O.E. design and engineers solutions for high pattern failures.
The O.E. vane style compressor has inherent design flaws that cause the internal components to break down and accumulate debris in the compressor cylinder. If scoring occurs, the rotary vanes may become stuck in their slots, leading to potential seizing and premature compressor failure.
The NAPA® Temp solution uses a proven, durable variable displacement piston wobble plate design, noted for reliability and longevity. It is much less sensitive to liquid slugging.